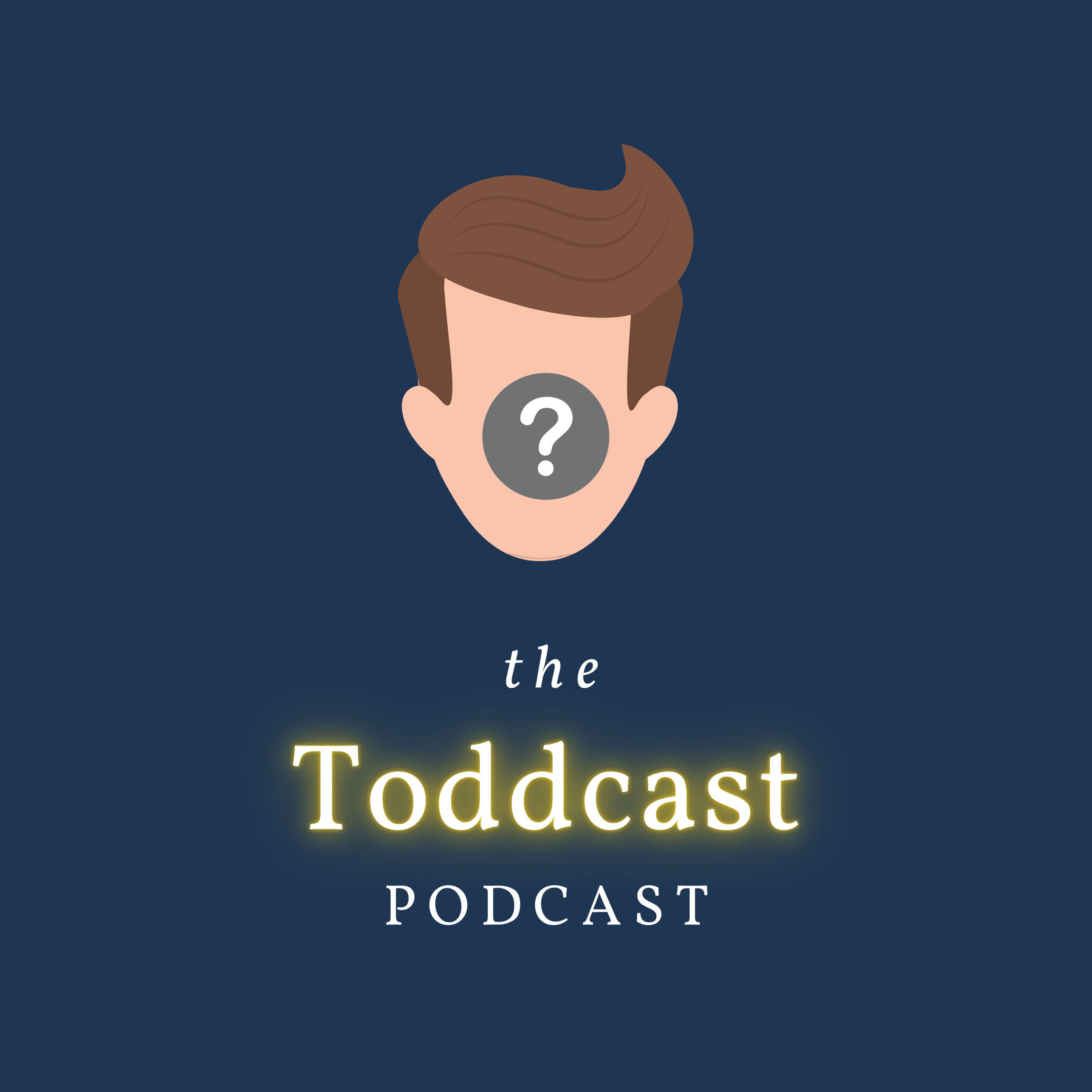 Comedy Interview Podcast. Interviews with anyone named Todd. Hosted by two people not named Todd. Entertaining show packed with whacky segments, off-the-wall questions, and nuggets of wisdom. Tune in for segments such as "What if Todd was One of Us?", "Oh My Todd", and "In Todd We Trust".
Episodes
Monday Nov 09, 2020
Monday Nov 09, 2020
TODD OF THE DAY: Todd Felderstein
LINK TO THE TODDCAST: https://linktr.ee/thetoddcastpod
Oh no, I dropped my mashed potatoes on the floor… how long will they be good for? Well, Todd Felderstein, our guest for this week has the answer for you! Dive on in as we hear about Todd's movie production career, qualities about walruses that he loves, and his creation of the hit Smartphone Theatre!
Follow Todd on Instagram: @toddmakesfotos
Find Smartphone Theatre at: https://smartphonetheatre.com/
Subscribe and follow to join the #ToddSquad
Follow us on: 
Instagram @thetoddcastpod
Email: thetoddcastpod@gmail.com